The little red caravan that could!
BrisStyle's craft caravan took the damp Brissy CBD by storm last Friday, with yarn-bombing, make-and-take, a Brown Owls meet-up, talks and demos all day, and BrisStylettes of all ages and shapes selling their hand-made goodness from cosy and colourful stalls.
The caravan is a marvel - Helen, BrisStyle eventista extraordinaire, and beautiful Bel have done magic with their collection of retro lounges, beach brollies, and charming flamingoes!
I was also really tickled to see my own UFO's put to such good use at last by the Owls in their craftactive activities!
And I had a great time sharing a tent with the talented
Anita
from Mum's Cupboard (as in, what's in Mum's cupboard) for wimcee's first market outing for 2012.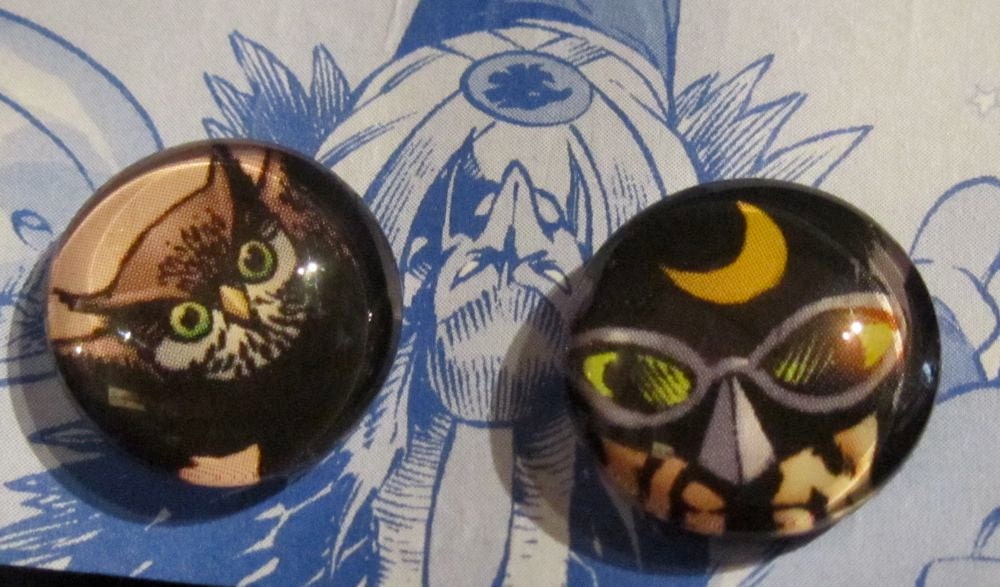 Anita's Dr Mid-nite and Charlie the Owl glass stud earrings from her etsy shop
at http://www.etsy.com/listing/99280858/doctor-mid-nite-and-charlie-glass-stud
I've gone kitchenesque for the time being, which has been fun, in an effort to build up my stocks again after the hiatus. Had such a lovely time making five new aprons to take to market only to sell four of them before opening time...very happy for them to find good homes so quickly, but it threw my theme for the day just a little.
some new retro style aprons available from: http://www.madeit.com.au/detail.asp?id=554834
All we need now is some old-fasioned Brisbane winter sunshine to smile on the market season in full swing. Here's to blue skies, with no early Westerlies!
great snap of the yarn-bombed BrisStyle flamingo from Little Chrissy at
http://little-chrissy.blogspot.com.au/2012/05/brisstyles-soggy-but-awesome-craft.html